How to distribute a press release in Asia via AsiaPresswire
2019年 12月 11日

AsiaPresswire.com offers press release services in Asia including Singapore, Japan, South Korea, Hong Kong, Taiwan, Australia, Vietnam, Malaysia and Indonesia.
AsiaPresswire is a famous news wire in Asia. Its main business is to issue press releases to following regions including: Asia-Pacific region (Australia, New Zealand, the United States, China), Southeast Asia (Indonesia, Malaysia, Philippines, Vietnam, Thailand, Singapore), East Asia (Japan, South Korea), Greater China (Hong Kong, Taiwan, China), and the Middle East (the united Arab emirates, Saudi Arabia and Egypt).
AsiaPresswire has a strong media network. It will send your your stories to well-known media outlets around the world, such as Bloomberg.com, Nasdaq.com, Reuters.com, Yahoo Finance, Yahoo News, AFP, Forbes, Sina, PCHome, ETNet.
The following is AsiaPresswire's Southeast Asia press release distribution Package
- High rate inclusion of
|- yahoo finance - SG/AU/NZ
|- yahoo news - SG/AU/NZ
|- Asiaone - SG
|- Share Investor - SG
|- Shares Investment - SG
|- Singapore Friendly - SG
|- Singapore News Blog - SG
|- SingaporeanBiz - SG
|- Technology Informs - SG
|- Whatech.com - AU
|- other 20 top media in Malaysia, Philippine, Vietnam & Indonesia
- 3 Pictures for most sites
- 1200 words limit
Regions of Southeast Package
|- 4~10 Singapore sites, including Yahoo, AsiaOne
|- 4~10 Ausatralia sites, including Yahoo, Whatech
|- 4~6 Malaysia sites
|- 1~3 Thailand sites
|- 1~3 Vietnam sites
|- 1~2 Philippine sites
|- 1~2 New Zealand sites
|- 20~25 India sites, including NewsR.in
|- 10~20 Asia general sites
|- total URLs will be over 60+ (we promise 40+)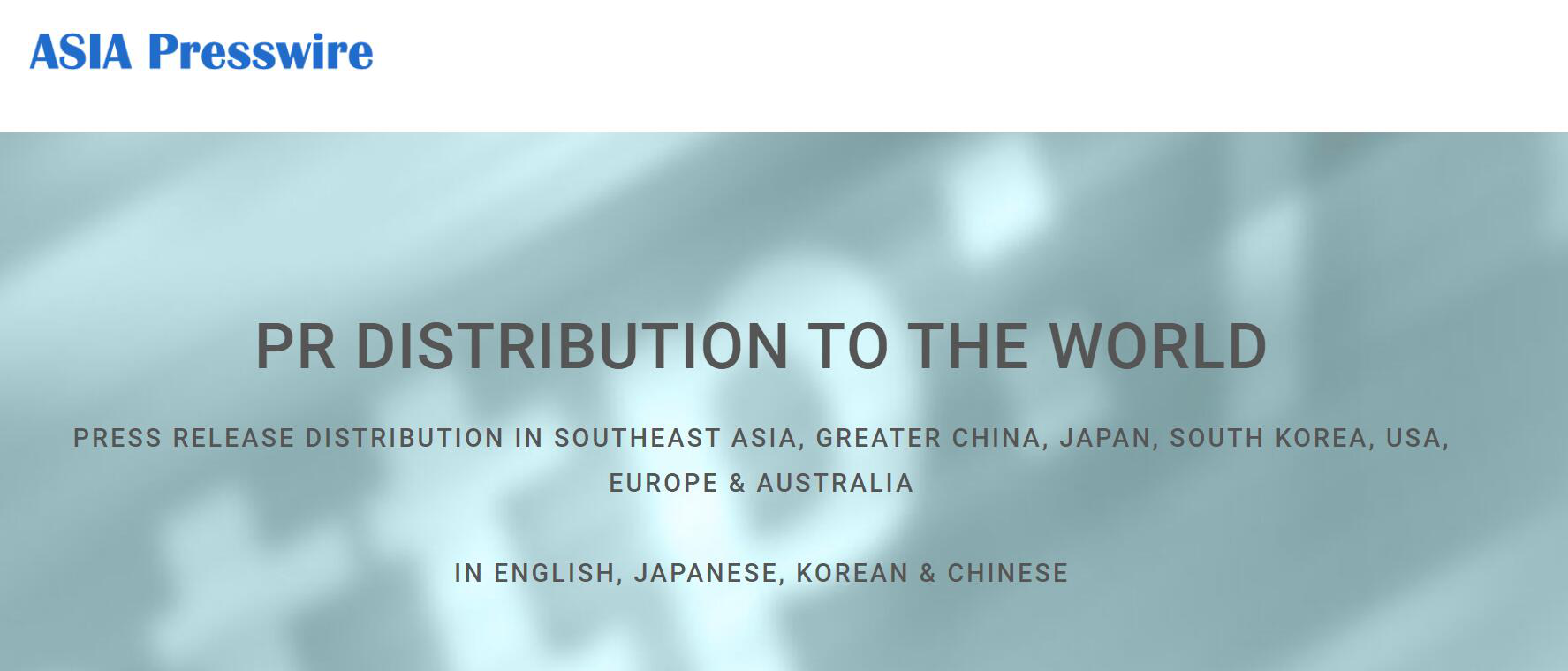 Media contact
Company Name: Asia Presswire
Contact: Swallow Fox
Email: hk@AsiaPresswire.com
Website: http://www.AsiaPresswire.com