How to Invest in NFT Projects and What Investors Should Know
2021年 08月 15日
New York, NY / TickerInsider / August 15, 2021 / This summer, NFTs are on fire. Major auction houses are auctioning a wide variety of pieces, and various athletes, fashion singers, artists, and brands are vying to launch their own NFTs. foreign brands such as Louis Vuitton, Burberry, Audi, Porsche, and Coca-Cola, as well as domestic Tencent and Alipay, have all released NFT collections this summer.
So many NFT projects can be confusing for investors. Every day a large number of NFT on the market, which is worth buying, you can refer to the following data.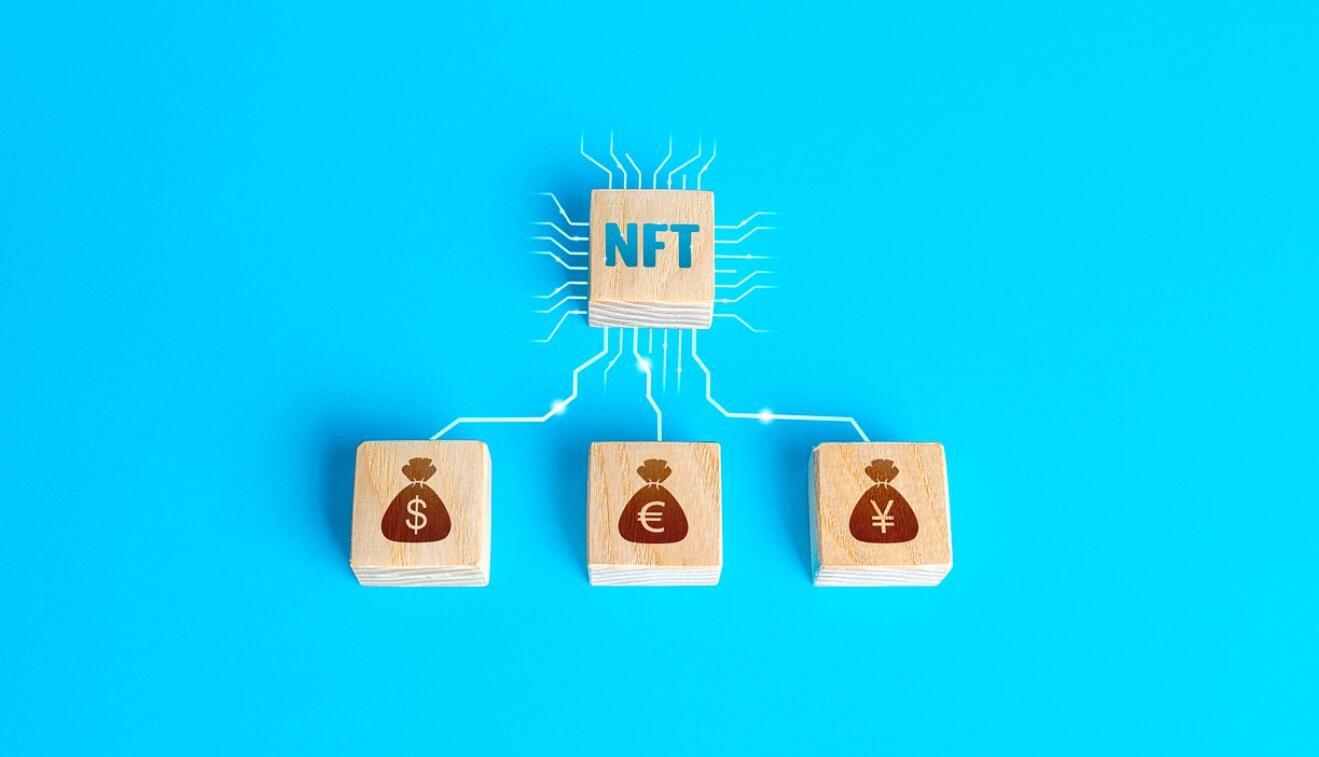 NFT, Cryptocurrency
1, you can consider choosing the project with a large volume of transactions
Come in these days the hottest NFT game, Axie infinity.
Another according to TokenTerminal data, NFT + blockchain game project Axie Infinity single day revenue of $12.27 million, nearly 7 days total revenue of $102.3 million, nearly 30 days total revenue of $308.5 million.
In addition to the trading volume, the activity level of Axie Infinity participants is also high.
A close second is CryptoPunks, which continues to set new records thanks to the addition of giant whales.
On August 7, a CryptoPunk NFT was sold for nearly $4.4 million for 1,500 ETH, making it one of the most expensive Punks to date. This CryptoPunk is number 2338 out of 10,000 such collectibles, and it is one of only 88 bots in the entire series.
So it's equally important to pick the right item for scarcity. Obviously, unique NFTs are very scarce, so they are more valuable than multiple numbers of pieces.
2, Creation trading market
The NFT is hot, and all kinds of NFT creation trading platforms with various characteristics are gradually improved. The following is an inventory of the current relatively mainstream creation trading platform. Users can choose according to their personal preferences.
3, NFT antique trading
In March this year, Christie's auction of $69 million NFT art work "Everydays: The First 5000 Days" undoubtedly set a record. In the field of NFT collectibles, there is another item that is famous for its high value, and that is CryptoPunks.
In addition to its scarcity, CryptoPunks, as the oldest item in the NFT market, not only inspired the ERC721 NFT standard, but also set the trend and is now clearly a representative of crypto culture and even the "meta-universe".
Similar to CryptoPunks are CryptoKitties, and the more recent EtherRock.
EtherRock, which launched in late 2017, is a collection of rock-themed NFT collectibles, limited to 100 pieces. This neglected early NFT project was recently rediscovered, and these NFTs have been gaining a lot of attention since last week as EtherRock users minted their remaining stones. Even Coinbase investor, social media influencer and NFT collector Gary Vaynerchuk tweeted about it while discussing the value-added benefits it has as an early NFT item.
4, NFT Leasing
If investors love CryptoPunk's images but can't afford its high price and don't want to take the blame for theft, users can try CryptoPunk.Rent's rental NFT service.
Rent allows users to get a short term access to CryptoPunk (up to 99 days) for a much lesser price and use the CryptoPunk as much as they want during the rental period.
In addition to CryptoPunk, other NFTs can also be leased out through this concept.
The reNFT platform is the first trading platform to propose the concept of leasing NFT, in the reNFT website you can simply rent or lease an NFT, choose a good time to rent, pay a certain amount of deposit and rent, you can achieve the transfer of virtual assets. However, it should be noted that this leasing behavior for the leasing party has some risk.
5, other NFT projects in line with your investment beliefs
Warren Buffett said that smart investors only choose to invest in projects they are familiar with. nft is the same, you can choose the categories you are more familiar with, careful to invest.
---
Trade Date: 2021-08-13, Coinbase Global, Inc.,(NASDAQ:COIN )
Open: $262.82, Close: $261.25, Low: $259.97, High: $266.50, Change: $-1.57
Related news:
Intel added new stake in Coinbase stock, valued at more than $750,000 – Market Watch – 2021-08-13
Intel discloses small stake in crypto exchange Coinbase – Reuters – 2021-08-13
CLASS ACTION ALERT: Kessler Topaz Meltzer & Check, LLP Reminds Coinbase Global Inc. Shareholders of Securities Fraud Class Actio – Newsfile Corp – 2021-08-13
Intel discloses small stake in crypto exchange Coinbase – New York Post – 2021-08-13
SHAREHOLDER ACTION ALERT: The Schall Law Firm Announces the Filing of a Class Action Lawsuit Against Coinbase Global, Inc. and E – Newsfile Corp – 2021-08-13
---
SOURCE: https://tickerinsider.com/technologies/what-nft-projects-are-worth-investing-in-and-what-investors-should-know/
PRESS CONTACT
Janet Quintero
Industry Insights Dept
TickerInsider News Network
Email: industry.insights@tickerinsider.com